Information
In the 21st century, people's needs are changing dramatically from material richness to new richness such as "secure," "safety," "trust," and "convenient."
ART JAPAN CO., LTD. was founded in 1976, when the word "security" was still unfamiliar to people. Focusing on the locks and management methods for entrances and doors of office buildings and residential apartments, we have developed security systems that incorporate advanced technologies such as computers and electronics.
Developed a wide range of products to be developed by ART JAPAN, centering on the interface that serves as a contact point between users and security systems, such as "Digital Numeric Keypad", "IC Card System", and "Biometrics". We are striving to provide an entrance / exit management system that can be used easily in public buildings and residences as well as in office buildings, and also has high crime prevention and reliability. In the future, we will continue to listen to our customers and make every effort to deliver "FRIENDLY & AMENITY by ART" with the slogan of great peace of mind and reliable trust.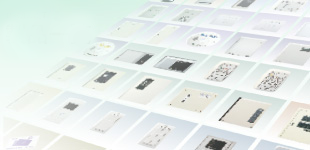 History
| | |
| --- | --- |
| Jan 1976: | Established with capital of 7 million yen Headquartered in Osaka, Tokyo sales office and Nagoya branch office opened. |
| Aug 1977: | Increased capital to 13 million yen |
| Nov 1979: | Opened a branch office in Fukuoka City |
| Mar 1982: | Changed Nagoya Satellite to Nagoya branch office |
| Dec 1985: | Increased capital to 20 million yen |
| Apr 1986: | Capitalized at 40 million yen, invested by Osaka SME Investment Development Co., Ltd. |
| Sep 1986: | The Tokyo sales office was relocated to the current Gotanda 1-chome East Building and the Tokyo head office was established |
| Nov 1986: | Established a Satellite office in Sapporo |
| Apr 1987: | Established a Satellite office in Hiroshima |
| Jun 1989: | Established Technical Center in Kawasaki City. Capital increase to 48 million yen |
| Nov 1989: | Increased capital to 72 million yen |
| Sep 1998: | Increased capital to 97 million yen |
| May 2000: | Established a group company ART SERVICE JAPAN Co., Ltd. |
| Jun 2001: | Relocated Osaka Sales Office to to Utsubo Honmachi and changed Branch Office |
| Jul 2001: | Sapporo Satellite office moved to Kita-ku Kitajujo |
| Aug 2003: | Newly established in Shinagawa-ku, Tokyo (registered as head office) by capital split (capital: 42.36 million yen) |
| Nov 2003: | Relocated Nagoya sales office to Ozone, Kita-ku, and changed Branch Office |
| Jan 2008: | Osaka branch moved from Utsubo-cho, Nishi-ku to UchiHiranomachi, Chuo-ku |
| Aug 2010: | Hiroshima branch office moved from Hikari-cho, Higashi-ku to Mitaki-cho, Nishi-ku |
| Sep 2010: | Change branch name from Nagoya branch to Chubu branch and Osaka branch to West Japan branch |
| Mar 2014: | Chubu branch moved from Kita-ku Ozone to Higashi-ku Yada |
| Mar 2016: | Hiroshima branch office moved from Mitaki-cho, Nishi-ku to Hikari-cho, Higashi-ku |
| Apr 2018: | Head office moved to Kawasaki City, Kanagawa Prefecture |
| Nov 2019: | Chubu branch moved from Higashi-ku, Nagoya to Chikusa-ku, Nagoya |
| Apr 2020: | Fukuoka Satellite office moved from Hakata-ku, Fukuoka to Chuo-ku, Fukuoka |